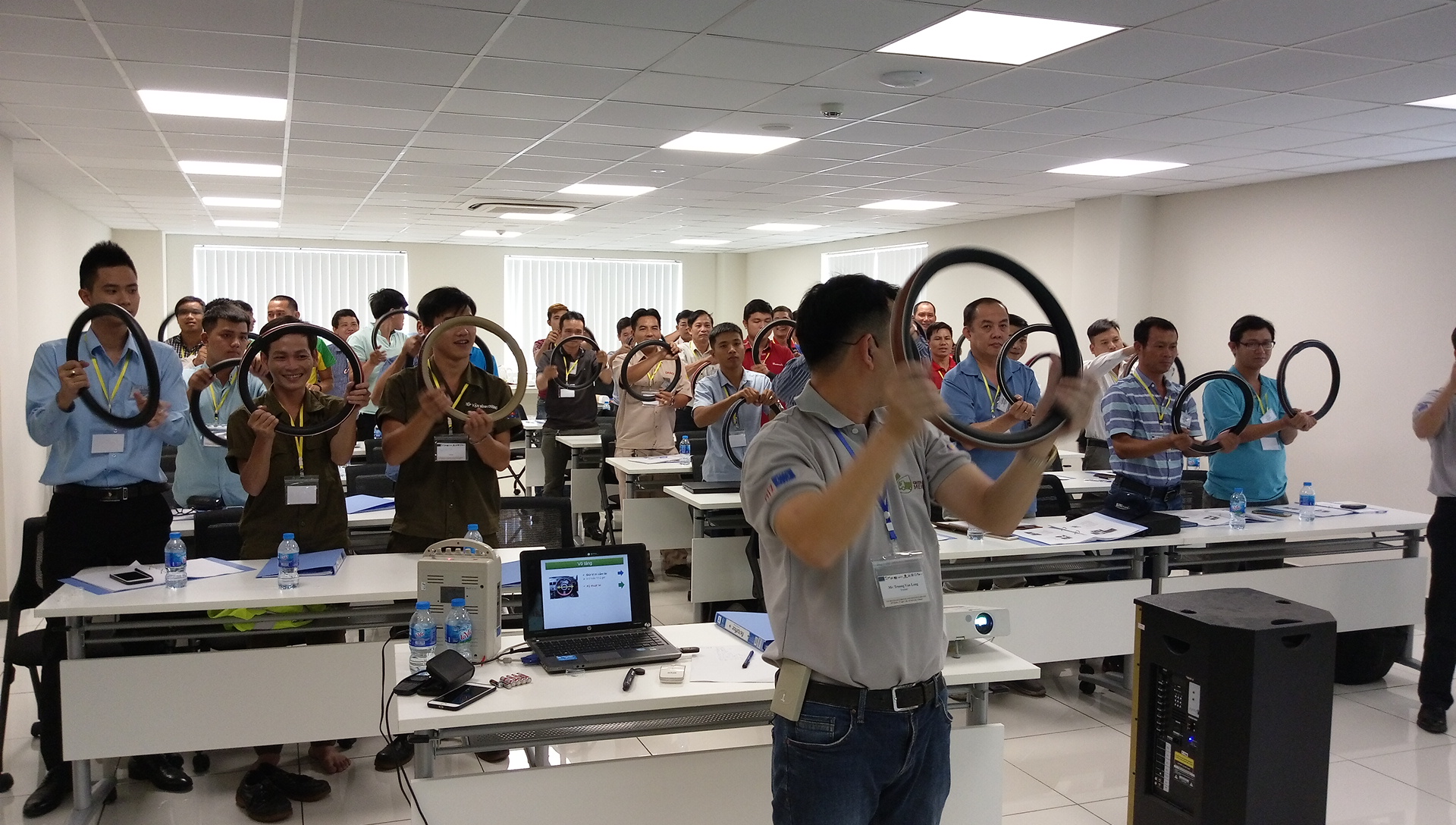 Several drivers of IKEA Vietnam's transport providers attended the 3-day defensive and eco-driving training held from 30 March to 1 April 2018 at Ho Chi Minh City, Vietnam.

The training sessions include Push-Pull and Hand-Over-Hand steering wheel techniques and Blind Spot Identification session for defensive driving.

"I highly appreciate the big support from GFA and GIZ on this training. It's a good chance for our carriers to refresh their knowledge on safety driving, clarify confusions on blind spots, and clear key points on how to save fuel. It was an effective interaction to improve their competence, deepen knowledge and was also a good platform for sharing knowledge among participants." - Mr. Van Huynh Ba Bich, Sustainability Developer, IKEA Vietnam

IKEA Vietnam plans to invite more of their carriers' drivers to join in the next training session. If you're interested in this training, please be on the lookout for the upcoming schedule below:

23-25 April 2018 - Phnom Penh, Cambodia
04-06 May 2018 - Pathumthani, Thailand
12-14 June 2018 - Nay Pyi Taw, Myanmar
08-10 June 2018 - Ho Chi Minh City, Vietnam

This training is organized by our partner, GIZ, a German development agency. Slots are free for GFA members. To register, please email bernal.ann@greenfreightasia.org.